Međuškolska go liga – 3. kolo
Treće kolo Međuškolske go lige u sklopu projekta "Al-Go-Ritam: igrom do znanja", kojeg u šk. god. 2021./2022. sufinancira Ministarstvo znanosti i obrazovanja Republike Hrvatske, održat će se u OŠ Eugena Kumičića, Velika Gorica, u subotu, 11. lipnja 2022. od 9 do 12 sati. Registracija sudionika je u 8:45. Za sve učenike će biti pripremljeno osvježenje. Proglašenje rezultata je planirano za 12 sati.
Ovako je to izgledalo prije pandemije: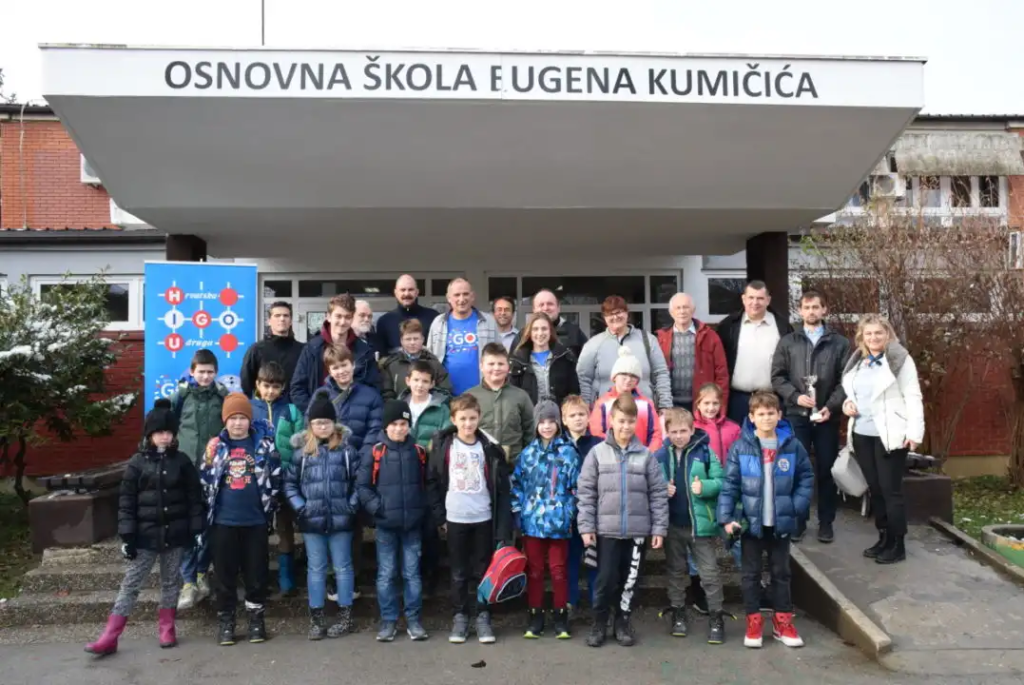 The following two tabs change content below.