SEYGO Tour Summer Go Camp in Zaostrog, July 1-8, 2019
IMPORTANT UPDATE: We have 70 players: 45 players in U12 category, 17 players in U16 category, and 8 players in U20/24 category.
Join the largest go tournament in Croatia since the EGC in Zagreb in 2002 – a few beds in the Hostel Zaostrog are still available!
The 3rd Stage of SEYGO Tour 2019 (https://www.eurogofed.org/seygo/) will be a part of the Summer Go Camp in Zaostrog, Croatia. It is our pleasure to announce that Catalin Taranu, 5p, will be the main teacher during the camp! In additon, Korean Baduk Association is sending Jiyoung Park to help us with teaching.
We are finishing the procedure of payment for those partipants who will be accommodated in the hostel. Please, read the Agreement with the payment information prepared by the hostel Zaostrog. It is necessary to fill the data, sign it, scan and send it by e-mail (to damir.medak@geof.hr) BEFORE the payment.
Zaostrog is a small, peaceful touristic resort on the Adriatic coast. It can be reached by bus from the Split or Dubrovnik Airport, or from Zagreb (5 hours drive).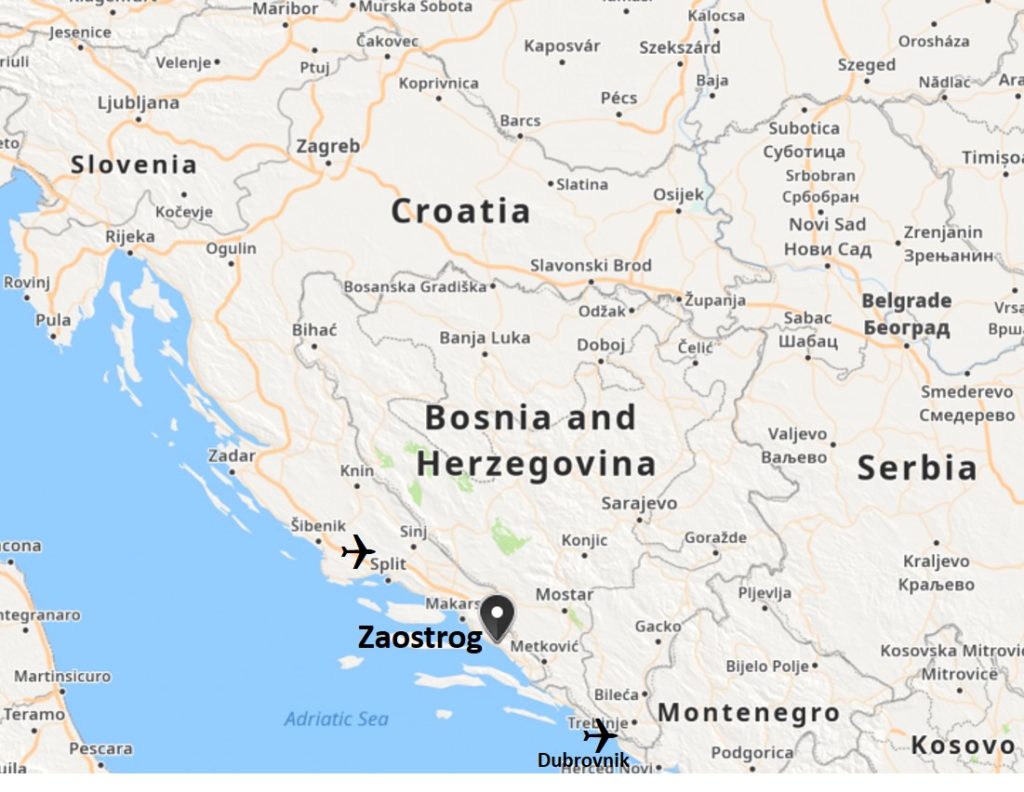 The venue is the Youth Hostel Zaostrog in the vicinity of a beautiful beach. Accommodation for participants is organized in multi-bed rooms with shared bathrooms. All rooms have air-condition and LCD-TV. The WiFi is provided. The hostel has its own restaurant, serving four meals a day (special menus available on request).
The capacity is limited: there are 88 beds in the Youth Hostel. The price for the 7 days package (full board + sport activities) is 270 EUR. The participation fee for SEYGO Tour is 10 EUR.
Preliminary schedule of all activities: https://docs.google.com/spreadsheets/d/16F7_QCKb4lT6FzU1zXZsZkXUQJ_zcrSdNXT04QXGzNk/edit#gid=0
Additional accommodation for families will be arranged in the nearby resort: https://www.dalmacija-zaostrog.com/
The pre-registration is mandatory and it can be done at the following webpage: http://www.goverband.at/registration//index.php?turnier=Zaostrog2019
All inquiries are welcome by e-mail to damir.medak@geof.hr.
The following two tabs change content below.